Bryan ISD has launched its new Back to School Hub! This new resource is designed to help put important dates and information in one place to help students and families prepare for the 2023-2024 school year.
The page can be found directly here, but we have provided multiple ways to get to the page from the district and campus websites.
1. In the drop-down menu under "Parent Portal" on the Bryan ISD page.
2. In the Parent Portal. Look for the fourth button link labeled "Back to School Hub."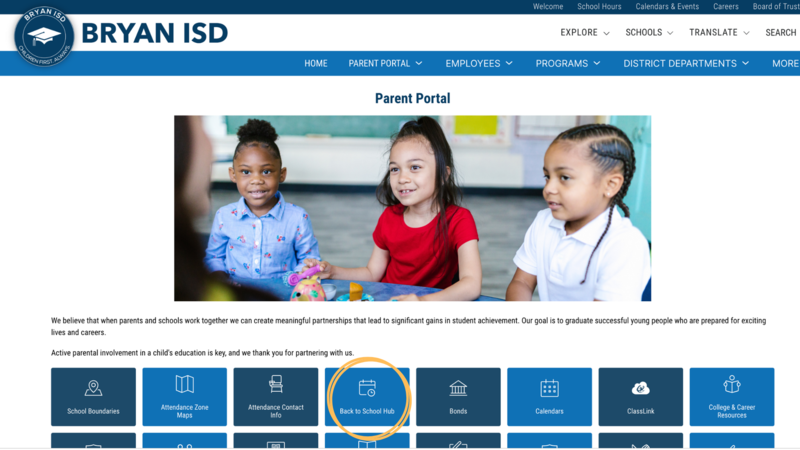 3. In the drop-down menu of the "Parents" section on each campus website.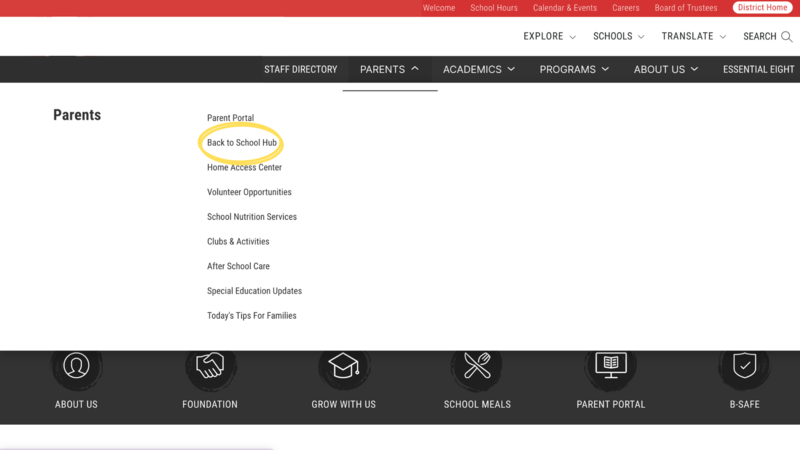 What you will find when you get to the Back to School Hub: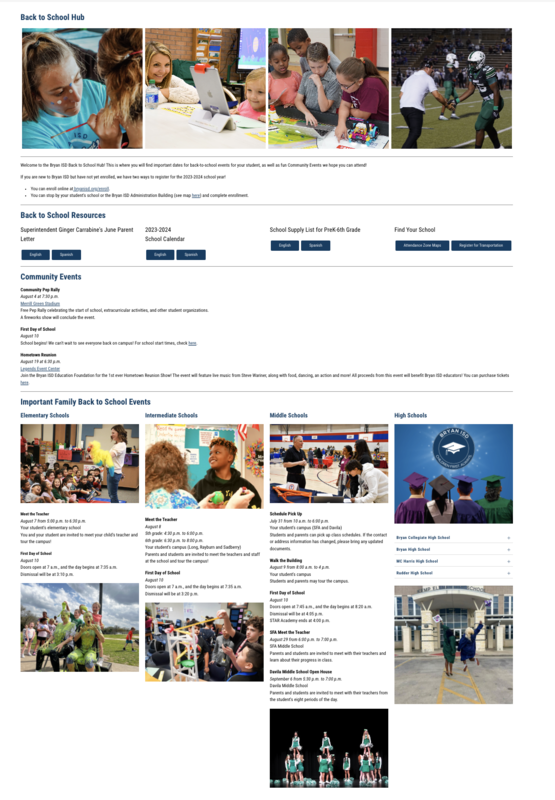 We hope this resource helps our families when preparing for the new school year! We look forward to seeing all of our students back on campus on August 10!